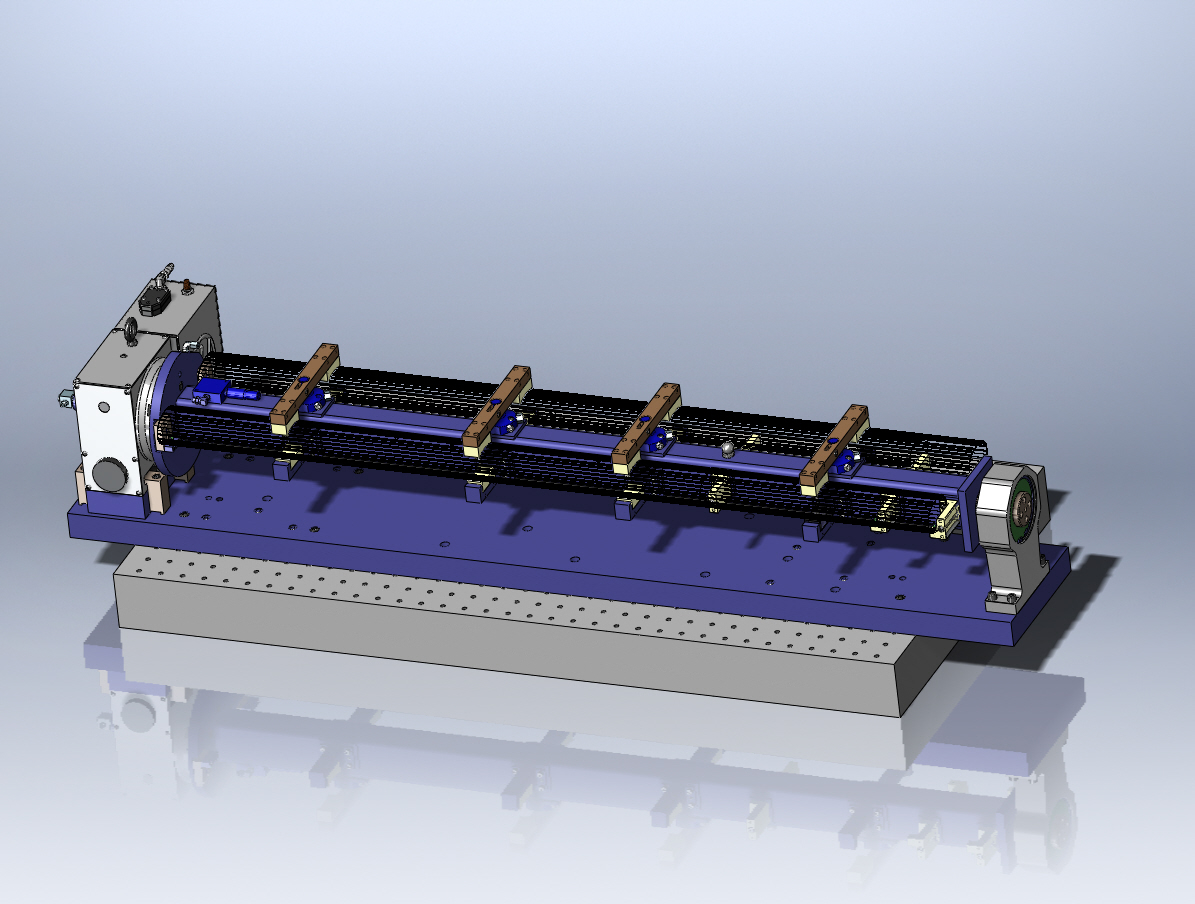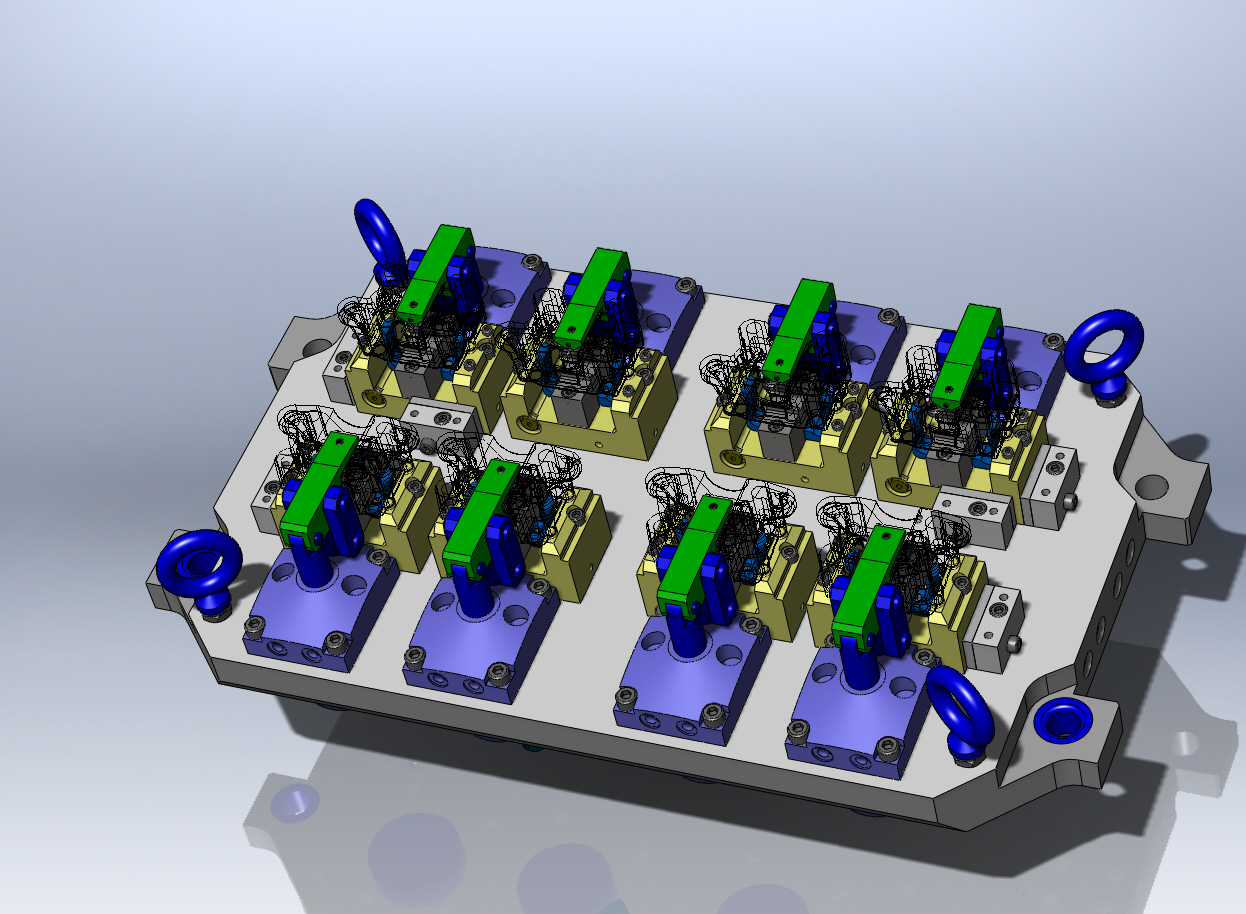 CNC Fixtures
---
ADG's years of experience building fixtures tackling countless machining challenges led to the development of a diverse portfolio of unique work holding solutions for horizontal, vertical, or turning machining centres. By incorporating manual, pneumatic, and hydraulic features into the fixture design, proper part location, seating, and orientations is guaranteed whether it involves either manual or robotic part (un)loading or a combination of both.
Customer's involvement is encouraged in every stage of the project. ADG presents 3D models to visualize the design and draw attention to potential issues that may have been difficult to predict otherwise. From early concepts to final design approval, the customer is always aware of the project's progress and their expert input is incorporated to ensure the success of each fixture. Moreover, CNC cutter access is checked in the 3D modelling software for any possible interference, thus ensuring smooth operation once the fixture is put in service.
In addition to CNC fixtures, ADG can also build QA CMM fixtures which require even higher degrees of accuracy. These fixtures are made to tolerances that are typically several times tighter than the customer's specification. ADG's commitment to quality is reinforced by providing independent third-party CMM reports of their fixtures whenever needed, and by rigorously testing them for repeatability before they are shipped to the customer.
ADG's relentless pursuit of customer satisfaction ensures that their fixtures will perform exactly as expected, and as such have built a reputation of standing behind their product and providing support promptly whenever needed.
The main criteria incorporated into each CNC fixture design are:
Relevant part datum referencing
Ease of (un)loading
Adequate work holding forces
Cutter access
Chip shedding
Ease of maintenance
Cost optimization